Changelog
If you're curious about what's new in Jets.Net — and what's changed — you're in the right place.
April 2021
---
Major database update
We added 2 new marketplaces (EmpireFlippers and InvestorsClub) and 2,000 more deals to our database. Now you can access over 16,000 deals on Jets.Net. 💥
Save your deals
We also added a Favorites page in the dashboard so you can save listings.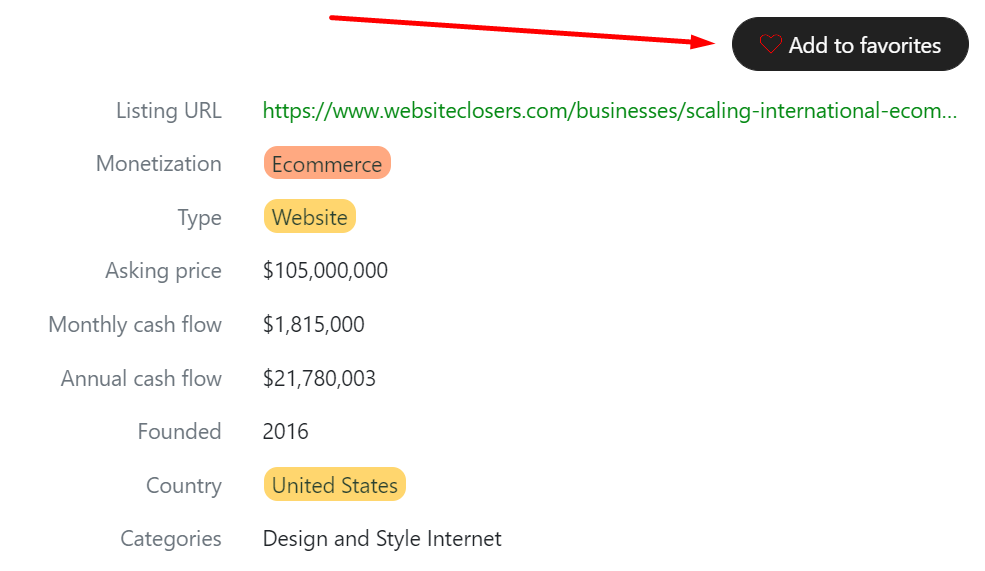 Blog
Our blog is live now! The first posts include Jets.Net founder's interview with Benjamin Weiss from Flippa and podcast interview with Nathan Latka. Make sure to check them out! 🔊
March 2021
---
Access new marketplaces and new deals
A big update to the database allows you to access over 14,000 deals across 6 marketplaces, including websites, Shopify stores, and social media accounts. 🗂️🙌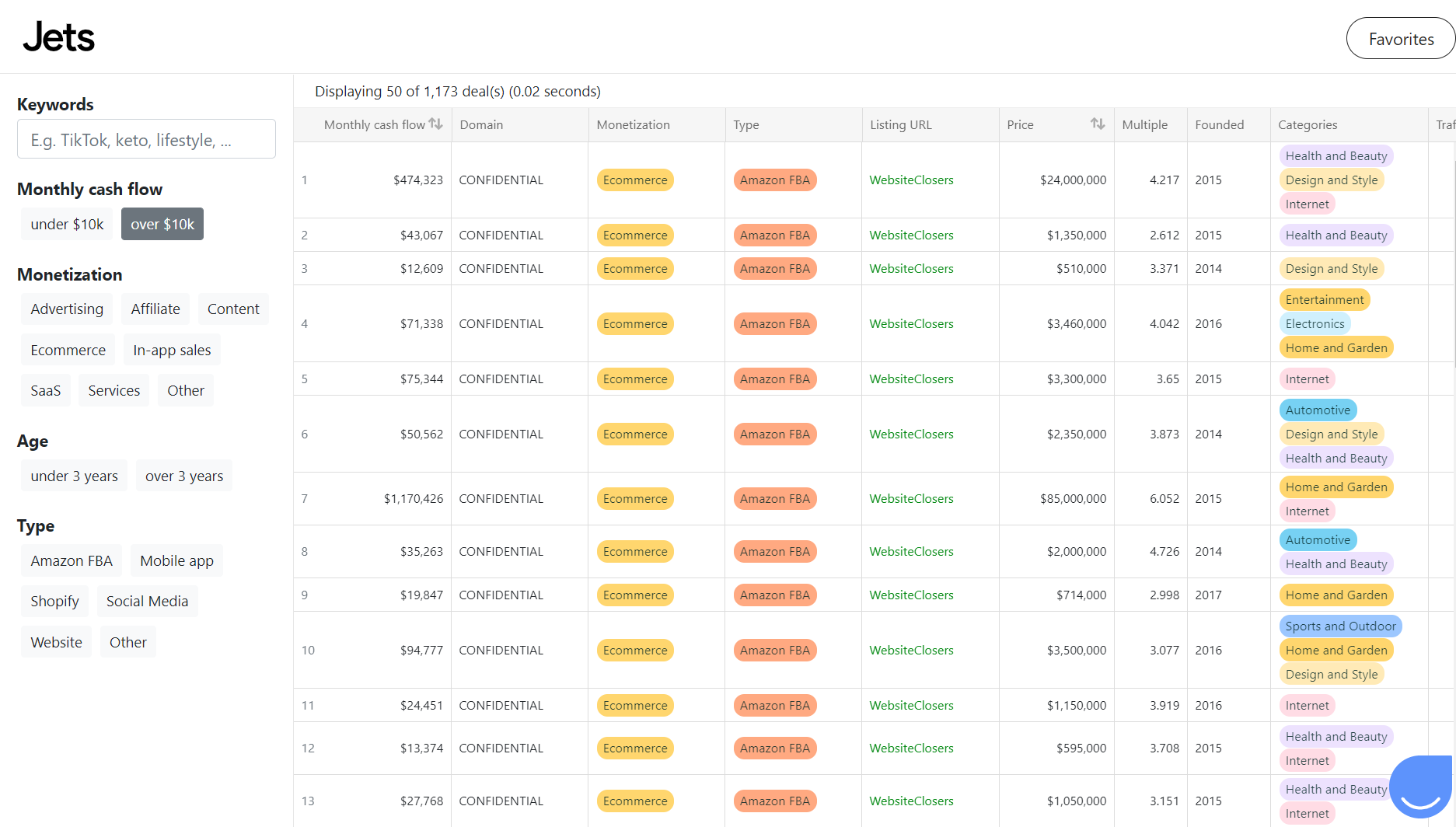 Introducing a new look
We enhanced our landing page to make sure you can easily see the main information about Jets.Net and learn more also about the crew. 🛩️
A simpler way to get started
After hearing our customer feedback, we also improved the signup process and made it more seamless. Now it takes just a few clicks to sign up for Jets.Net. You should try it here if you haven't done that yet. 😉